---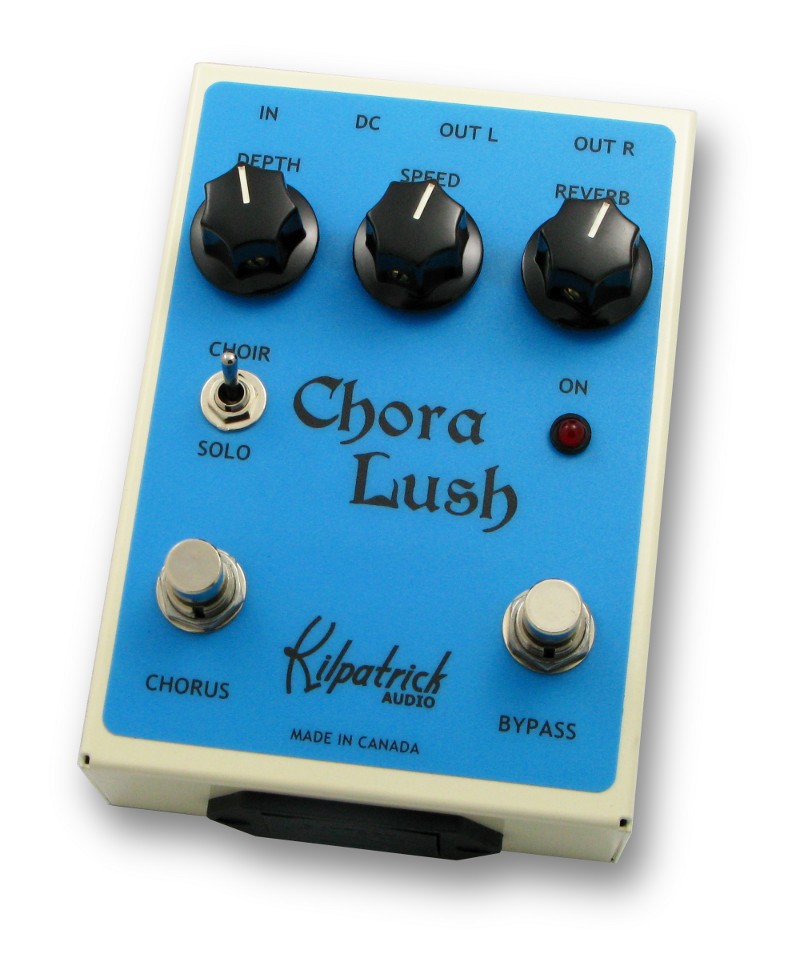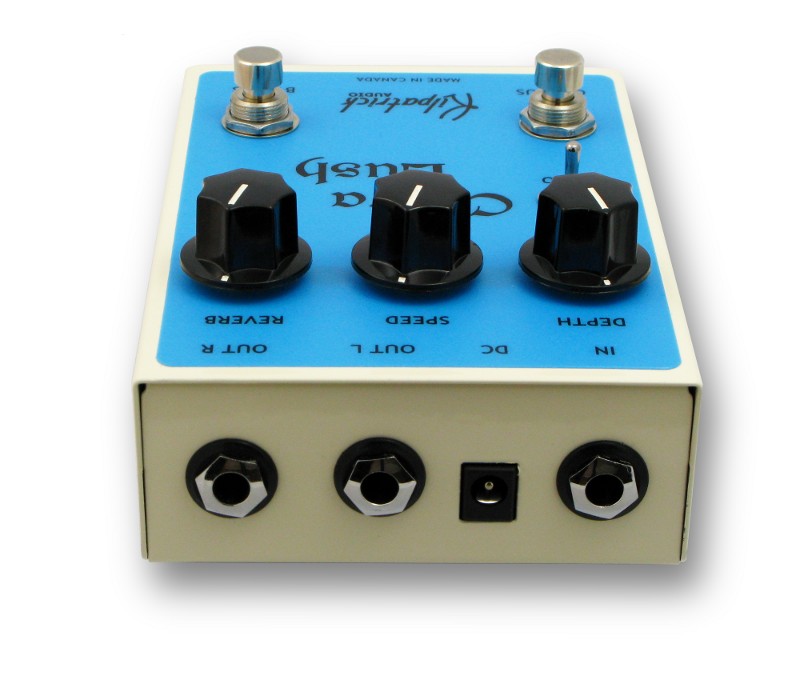 Chora Lush
Rich Chorus with Reverb
Incredible chorus starts with the Chora Lush. Specifically designed for acoustic guitars and clean electric playing, the Chora Lush offers two unique chorus effects: Choir and Solo. The Choir mode is a truly multi-voice chorus with thick tone that adds depth to your sound. The Solo mode is a classic single-voice chorus effect with less complex, but still full-bodied sound.
But the Chora Lush is more than just a chorus pedal. It also offers a high-quality reverb based on the Lush Puppy Big effect that is getting rave reviews from players. Tweaked just right so that it blends well with the chorus sound, the built-in reverb makes the Chora Lush the one pedal you need if you're playing jazz or acoustic guitar. The reverb mix can be adjusted and even used alone by disabling the chorus with the dedicated footswitch.
"The Chora Lush excels at providing guitarists two time-honored effects with superb tone."

"The Chora Lush is a great illustration of just how well Kilpatrick knows effect cooperation."

Jordan Wagner - Premier Guitar Magazine
With high-quality construction using only high quality parts the Chora Lush is designed for a lifetime of rocking. The enclosure is made from cold-rolled steel with a powder-coated paint job for long life. Circuitry is hand-wired and tested for perfection. Battery life is long due to a low-power design, and with the unique Pure Bypass technology, pristine sound quality is maintained in your signal path when the effect is out of the circuit.
Features and Specs
Hand-tuned Effects - The best effects for your sound.
Pure Bypass Circuitry - Noise-free bypassing with clean sound.
High Quality Parts - High quality pots and switches, and Neutrik connectors are used for best quality.
Low Power Consumption - With only 70mA current draw, the effect can be run on batteries or off a standard Boss-style DC adapter.
Controls

Depth - Adjusts the depth of the chorus.
Speed - Sets the speed of the chorus.
Reverb - Adjusts the mixture of the reverb effect.
Choir/Solo - Chooses either a single or multi-voice chorus effect.
Chorus Footswitch - Turns on or off the chorus effect.
Bypass - Turns on or off the effect.

Made in Canada - Every unit is hand-wired, assembled and tested in Canada.
Availability
No longer available.
Audio Samples
These samples were recorded with a Steinberger Synapse played through the Chora Lush into a VOX AC4TV amplifier. The amp was mic'd with one AKG C535 microphone.
Chora Lush - Solo
---
Chora Lush - Choir
---
Chora Lush - Deep Chorus Setting
---
Chora Lush - Reverb Only
---